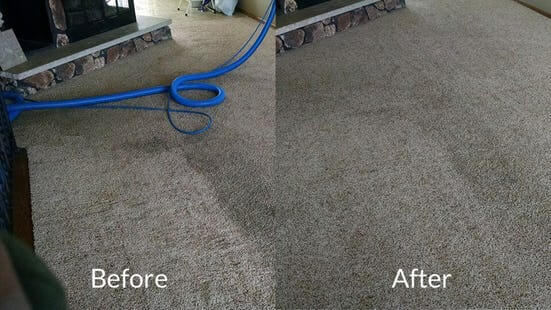 That is what we are here for. That's right, carpet cleaning in the Chippewa Falls area. Here at Dri X Cleaning & Restoration, we are a IICRC certified company. The IICRC is a world wide organization that sets the standards for the cleaning and restoration industry. So we are not just some company that bought some equipment coming to "clean" your carpet. There is a lot more into carpet cleaning than throwing some water the carpet and vacuuming it after. There is a process to follow to clean correctly and properly.
Our Scheduling Process
Our process starts out with the phone call. When we get a call, Deb is usually the person to answer. She has been in the industry for the last 25 years. She is very knowledgeable, and very good at estimating how long it will take to clean. Whether it is carpet cleaning, air duct cleaning, tile & grout cleaning, or many of the other cleaning services we offer, she is, in my words as the owner, perfect for the position. Also, she is friendly to talk to. That is step one.
Our Evaluation Process
Once we have scheduled the carpet cleaning job, we will promptly come to your house. During this step, we will do a walk through to see the carpet and evaluate the carpet cleaning. We need to identify the carpet, talk about any furniture that we will need to move, address any spots, pre vacuum and where we can bring our hoses in. Identifying the carpet decides which cleaner we use.
Our Carpet Cleaning Process
We then pre-spray with the desired cleaner. This is important in the process because the cleaner needs dwell time to work and break down the soils and bring them to the surface. Then we clean with our carpet cleaning wand which has fresh water nozzles to rinse the carpet and a vacuum chamber to extract as much water out as possible. Then we groom the carpet or "set the knap" to have a finished look to the carpet and also help dry it faster.
This process is called "Hot water extraction" commonly known as steam carpet cleaning. There is a lot to the process but at the same time it is relatively simple and quick. If you want to clean it your self, you will have the time of renting a carpet cleaner, then buying the cleaner. Then when you get home to figure out how to use it. Plus taking it back. This could take a good portion of a day.
Here at Dri X Cleaning & Restoration, we are dedicated to details, we take our time, and we will out clean any of our competitors. Contact us today to learn about carpet cleaning in Chippewa Falls.