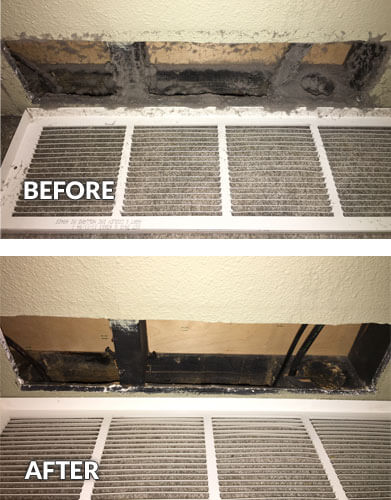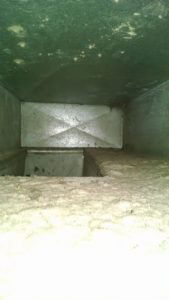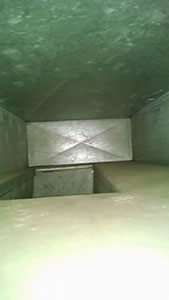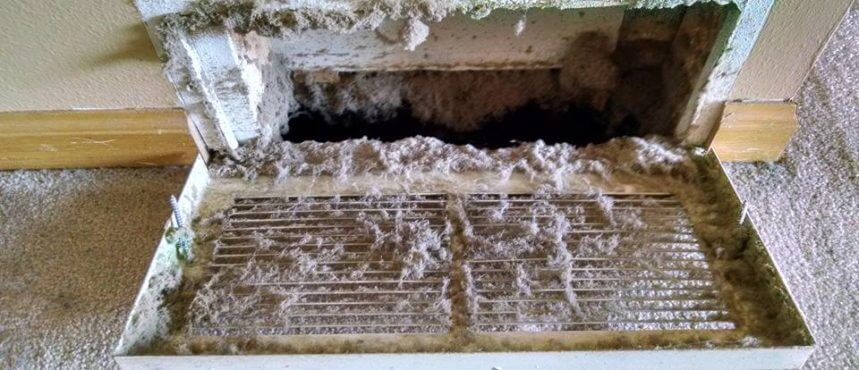 Are you thinking about air duct cleaning? These are just a few pictures of some air duct cleaning we clean. Dust, dirt, dander, and debris build up in a home's heating and cooling vents. It is a great idea to get a home cleaned every 3-5 years. Not only does the system heat or cool your house, it also filters your indoor air. The system is a giant air filter system that controls your indoor air quality. Having a good filter makes a big difference. Some things to think about when choosing an air filter are how well do your want the air to be filtered? What are some things you want to filter out, Such as odors or pet dander.
Cleaning the heating and cooling system is important for the performance and efficiency also. Dust, dirt, dander and debris build up in the return air system where it pulls all the air in the house in the to the filter before it enters into the furnace. Having build up like in the pictures above restricts air flow causing the furnace fan to work harder to pull the air threw it.
Here are just a few benefits to having the air ducts cleaned.
Healthier indoor air quality
Better air flow
System will run more efficient